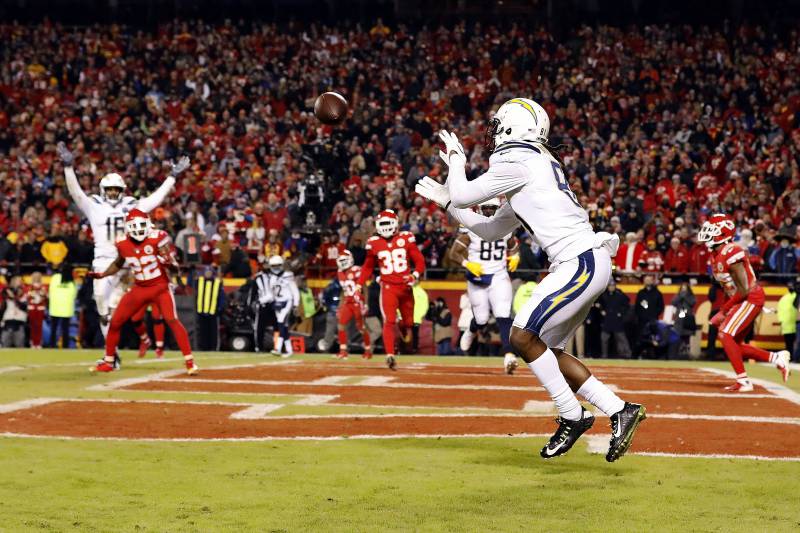 Welcome back to Who to Watch!  Just last night we witnessed a GREAT football game between the Chargers and Chiefs, as Los Angles came back to win 29-28.  Dwyane Wade and LeBron James faced off for the final time, the Celtics winning streak continued, and the Raptors DESTROYED Golden State… WITHOUT KAWHI.  In the NFL, the Patriots lost in the final seconds to Miami after a miracle succession of laterals and inferior defense (WHY WAS GRONK OUT THERE!?), the Steelers lost (again), and the Cowboys won (again).
The Patriots and Steelers face off this Sunday in what will surely be another classic game between the two, but other good games across the NBA and NFL are on the docket for the next week.
Here's who we're watching in those games.
Doing Good
Fredy: Kyle Lowry
December didn't start too well for Kyle Lowry. During his first 4 games of the month, Lowry was averaging 3.7 PPG and shooting just 14.3% from the field. His last 2 games against the Clippers and Warriors? 21 points on 61.5% shooting, and 23 points on 50% shooting. Lowry is making the Raptors look good under the lime light (and when Kawhi happens to be sitting). Look for him to keep the ball rolling for the Eastern Conference's best team.
When to Watch: 
Toronto Raptors vs. Portland Trail Blazers (12/14; 10:00 PM)
Toronto Raptors vs. Denver Nuggets (12/16; 8:00 PM)
Indiana Pacers vs. Toronto Raptors (12/19; 7:30 PM)
Andy: DeAndre Hopkins
Deandre Hopkins is one of, if not THE, most talented wide receivers in the league. Fight me. Now I know you might be saying he hasn't been doing much the past few weeks. He's having some down weeks and let me tell you what that entails for Hopkins. He is still averaging 64 yards, which keeps the offense going and has scored two touchdowns the past four weeks. He's been fine. You expect more out of a stud like this but nonetheless, you buy in on this guy! He is Deandre "The Giant" Hopkins! He's going against a middle of the pack Jets defense with no possible corner to shut him down. Watch him feast on the jets this Saturday.
When to Watch:
Houston Texans vs. New York Jets (12/15; 4:30 PM)
Kerm: Marcus Smart
Marcus Smart's performance against the Wizards this week was a perfect example of why he is one of my favorite players. He's a player that does so many good things for a team, that you can ignore the bad. Sure he was 1-5 from three, but did you see that jelly and one layup in the fourth (3:20 in the video). There were even moments in this game where Smart made Bradley Beal look like Austin Rivers on offense. The Celtics are now 7-0 with Smart in the starting lineup, and games like these show exactly why.
When to Watch:
Atlanta Hawks vs. Boston Celtics (12/14; 7:00 PM)
Boston Celtics vs. Detroit Pistons (12/15; 7:00 PM)
Phoenix Suns vs. Boston Celtics (12/19; 7:30 PM)
Nick: Tom Brady
Yes, I am well aware the Patriots lost on Sunday, but you know what, it was still Tom Brady's best game of the season.  His failure to throw the ball away on the last play of the first half left many scratching their heads, as that is a situational play Brady executes 99 times out of 100, but things get weird in Miami.  Nevertheless, Brady was 27 for 42 (62.79%) with 358 passing yards, 3 TDs and 0 INTs, in addition to a passer rating of 112.4.  I will reiterate: when James White, Sony Michel, Julian Edelman, Gronk, and Josh Gordon are each healthy and active, Brady plays his best football, and last Sunday was no different.  I expect a statement victory in Pittsburgh.
When to Watch: 
New England Patriots vs. Pittsburgh Steelers (12/16; 4:25 PM)
---
Doing Bad
Fredy: Ben Roethlisberger
The drama queen Steelers QB is at it again by being the biggest bitch in the NFL.  Year-after-year we have to hear him contemplate retiring or not, to which I say: DO IT!
The fat creep sat out the majority of the second half (save the final two drives) against Oakland with a rib injury. Normally, I don't question a guys toughness, but I mean come on? You're gonna let Joshua Dobbs run the show? You gonna let a Bledsoe and Brady moment happen? This bum needs to quit and just suck it up like everyone else does.
When to Watch:
New England Patriots vs. Pittsburgh Steelers (12/16; 4:25 PM)
Andy: Justin Jackson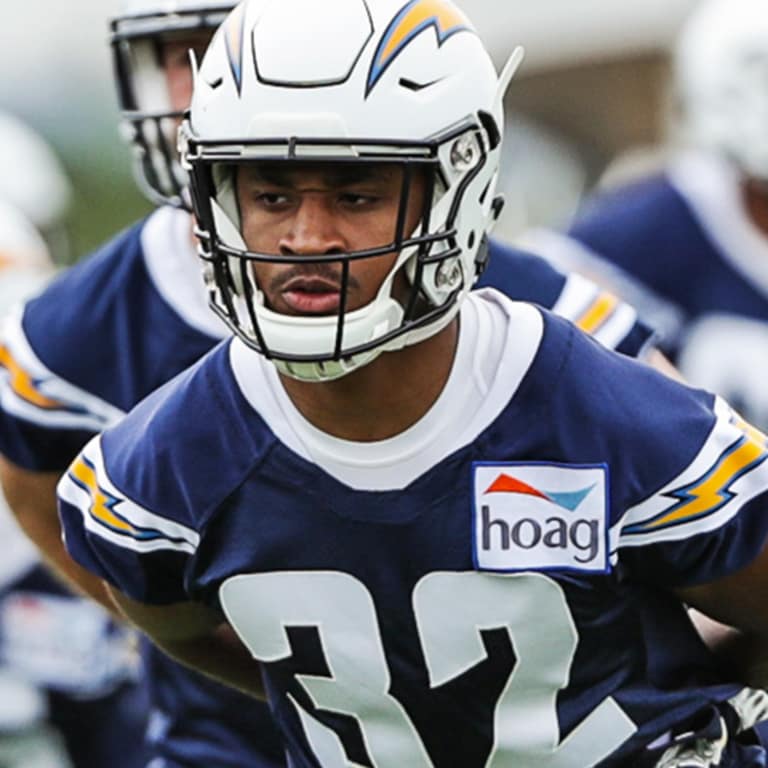 Superstar Melvin Gordon was sidelined due to his MCL sprain from 3 weeks ago. Next in line, Austin Ekeler, but he unfortunately hurt his neck last week. The stars aligned for this rookie running back out of Northwestern. He was given the reigns for a full workload and he did not disappoint. He rushed 58 yards and a touchdown on 16 attempts and caught 3 passes for 28 yards. He is no Melvin Gordon, but he certainly was enough to get the Chargers a much needed win! His numbers do not represent how good he actually looked out there, he was finding space, pushing piles, get extra yardage after contact. With all that being said, he has definitely showed his potential for the future but for now he is nothing but a back up. Gordon and Ekeler should be back soon which will make his success short lived for now.
When to Watch: 
*next game is 12/23
Kerm: Lonzo Ball
I didn't wanna pick Lonzo again because much like Marcus Smart, his positives often outweigh the negatives. But what the fuck is this.
I missed the same layup this week at my campus rec center. The only difference…I'm not paid 7 million dollars a year. I can only take so much more of this as a Lakers fan.
When to Watch:
Los Angeles Lakers vs. Charlotte Hornets (12/15; 7:00 PM)
Los Angeles Lakers vs. Washington Wizards (12/16; 6:00 PM)
Los Angeles Lakers vs. Brooklyn Nets (12/18; 7:30 PM)
Nick: Jabari Parker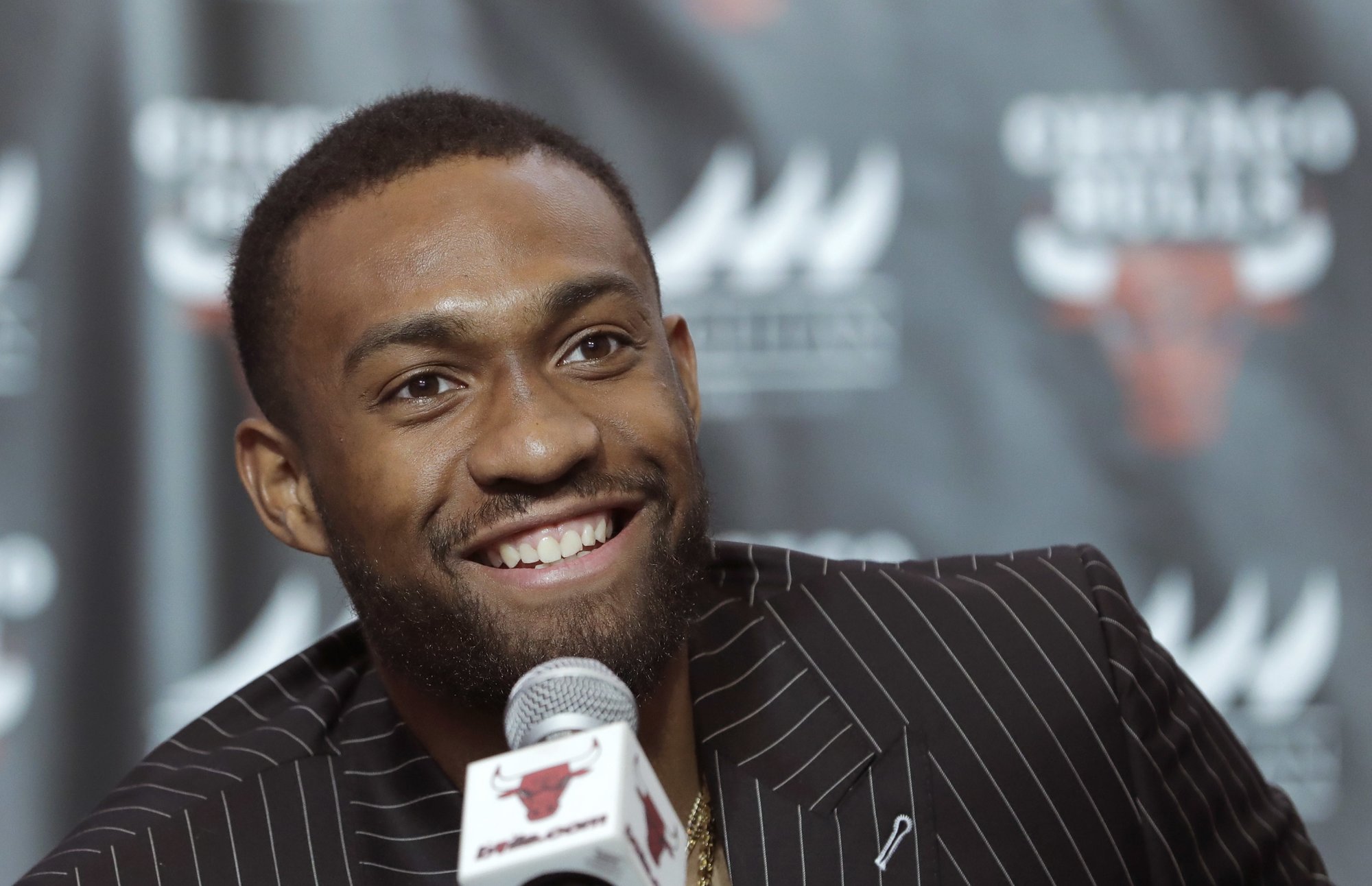 What a week in Chicago, huh.  The Celtics beat the Bulls so bad last Saturday that they basically staged a mutiny the following day.  Already with an interim coach, this team is spiraling out of control, and the latest victim of that chaos is first-year Bull Jabari Parker.  In his last 3 games, Parker has played a total of 50 minutes (16:40 per game), and scored a total of 15 points (6-14; 1-1 from three).  Parker was paid $40 million this offseason to score the rock the way he was supposed to when he was drafted second overall.  He's not, and if you think that's bad, his defense is even worse.  This all led to Parker being removed from the rotation by Jim Boylen.  At least he's getting a ton of dough.
When to Watch:
Chicago Bulls vs. San Antonio Spurs (12/15; 8:30 PM)
Chicago Bulls vs. Oklahoma City Thunder (12/17; 8:00 PM)
Brooklyn Nets vs. Chicago Bulls (12/19; 8:00 PM)
---
The "Who to Watch" series drops every Friday, via Hold My Drink Sports