Hi everyone, and welcome back to Who to Watch.
Here's our recap: in baseball, Bryce Haper made Nick look like an idiot, looking like a bona fide superstar last week; the Red Sox look… not good, Christian Yelich is hitting lots of dingers, Daniel Hess of the Orioles was pulled during a PERFECT GAME, and somehow, the SEATTLE MARINERS are the best team in the league at 7-1. In college hoops, the Men's Final Four will feature Virginia, Auburn, Michigan State, and Texas Tech, and we will see a champion crowned on Monday night. On the women's side, Oregon will face Baylor, while UCONN will face Notre Dame, that championship game will be Sunday. In NBA news, we saw Russell Westbrook have a historic triple-double (more on that from Kerm), Anthony Davis get fined for giving a fan the finger (have to figure they'll all flip him the bird during the last home game of the season), and Giannis had a casual 45/13/6 performance last night. OKC and the Spurs clinched playoff spots, and seeding is still shaking itself out in the West. In the East, there is still a seeds 3 through 5 are still not set, but much more interesting is the battle for seeds 6 through 8, which essentially looks like a four-team battle between Detroit, Brooklyn, Orlando and Miami; those teams are separated by just one game.
Before we give everyone the rundown for the next week, we at Hold My Drink Sports just want to take a moment to give our respects to Nipsey Hussle, who was killed last Sunday. Our thoughts go out to his loved ones during this difficult time.
Buy
Fredy: Bryce Harper
https://www.youtube.com/watch?v=segXMl7ADQE
Harper's first 5 games have been pretty good, if I say so myself. 3 dingers, 5 RBI, and the Phillies are 4-1 to start the season. Yes, it's only 5 games into the season, but I really hope the Phillies are good enough to make a good playoff run. It's fun when they're good. And adding Harper who can consistently be one of the best is a bonus.
When to Watch: 
Minnesota Twins vs. Philadelphia Phillies (4/5; 7:05 PM)
Minnesota Twins vs. Philadelphia Phillies (4/6; 2:05 PM)
Minnesota Twins vs. Philadelphia Phillies (4/7; 1:05 PM)
Washington Nationals vs. Philadelphia  Phillies (4/8; 7:05 PM)
Washington Nationals vs. Philadelphia Phillies (4/9; 7:05 PM)
Washington Nationals vs. Philadelphia Phillies (4/10; 7:05 PM)
Kerm: Russell Westbrook
https://www.youtube.com/watch?v=pCuWbHUDYz4
The Thunder haven't been great in this second half of the season by any means. Paul Goerge hasn't quite looked the same and no one has really stepped up to aid in his decline. The team is 3-7 in their last ten games. I say all this to make it clear that my buy this week is not based on team success or even projected playoff performance.
Russell Westbrook achieved one of the craziest stat lines in NBA history against the Los Angeles Lakers on Wednesday. He was the second player (first was Wilt Chamberlain) in NBA history to put up 20-20-20 on the stat sheet. I still have to wipe my eyes when I look at that. While the depleted Lakers aren't anything to sneeze at in terms of competition, Westbrook dedicating his performance to Nipsey Hussle made it even more special.
Make sure to watch the interview starting at 10:05.
When to Watch: 
Detroit Pistons vs. Oklahoma City Thunder (4/5; 8:00 PM)
Oklahoma City Thunder vs. Minnesota Timberwolves (4/7; 3:30 PM)
Houston Rockets vs. Oklahoma City Thunder (4/9; 9:30 PM)
Oklahoma City Thunder vs. Milwaukee Bucks (4/10; 8:00 PM)
Nick: Steph Curry
https://www.youtube.com/watch?v=It_7rnZhZqo
"It's over lmao" – Kerm, when hearing the Steph Curry just started wearing contact lenses. You mean to tell me this dude had BLURRY VISION but was breaking the 3-point record like every season!? This is like when you give Jack Bauer communication from CTU, so in addition to being a killing-machine, he has someone watching everything for him, giving him that edge while out in the field (any fans of 24 here?); Curry just got a DANGEROUS edge on the court. Since March 16, Curry is making 5.7 threes per game, shooting 46% in the process. To put things in perspective, during his historic 2015-2016 season, he was hitting 5.1 threes per game, shooting 45.4%. It is over folks, might as well buy in now before the playoffs start.
When to Watch: 
Cleveland Cavaliers vs. Golden State Warriors (4/5; 10:30 PM)
Los Angeles Clippers vs. Golden State Warriors (4/7; 8:30 PM)
Golden State Warriors vs. New Orleans Pelicans (4/9; 8:00 PM)
Golden State Warriors vs. Memphis Grizzlies (4/10; 8:00 PM)
---
Sell
Fredy: Denver Nuggets
To be honest, the Nuggets will never be good enough to get me to think they'll make a deep playoff run. They don't have a superstar in a superstar/household name driven league. They always seem to choke. Plus, seeing the Warriors and Rockets would be way more entertaining. So FUCK DENVER BABY! By the way, why the hell do they have a back-to-back on the last 2 days of the season?
When to Watch: 
Portland Trail Blazers vs. Denver Nuggets (4/5: 10:30 PM)
Denver Nuggets vs. Portland Trail Blazers (4/7; 9:00 PM)
Denver Nuggets vs. Utah Jazz (4/9; 9:00 PM)
Minnesota Timberwolves vs. Denver Nuggets (4/10; 10:30 PM)
Kerm: Last 10 Games of the NBA Regular Season
Don't get me wrong, I love the NBA, but I always struggle to stay tuned into the league in the final stretch of the regular season. With March Madness on this time of year, a lot of my basketball time is dedicated to watching that. Yes there are plenty of great stat lines happening every night but for the most part there isn't much at stake most nights. With tanking and player resting for "load management," performances like Devin Booker's these past few weeks, feels less impactful.
Maybe it's just me, but I'm all for shortening the regular season. I'm ready for some playoff basketball.
When to Watch: 
Playoffs start April 13
Nick: New York Jets' Uniforms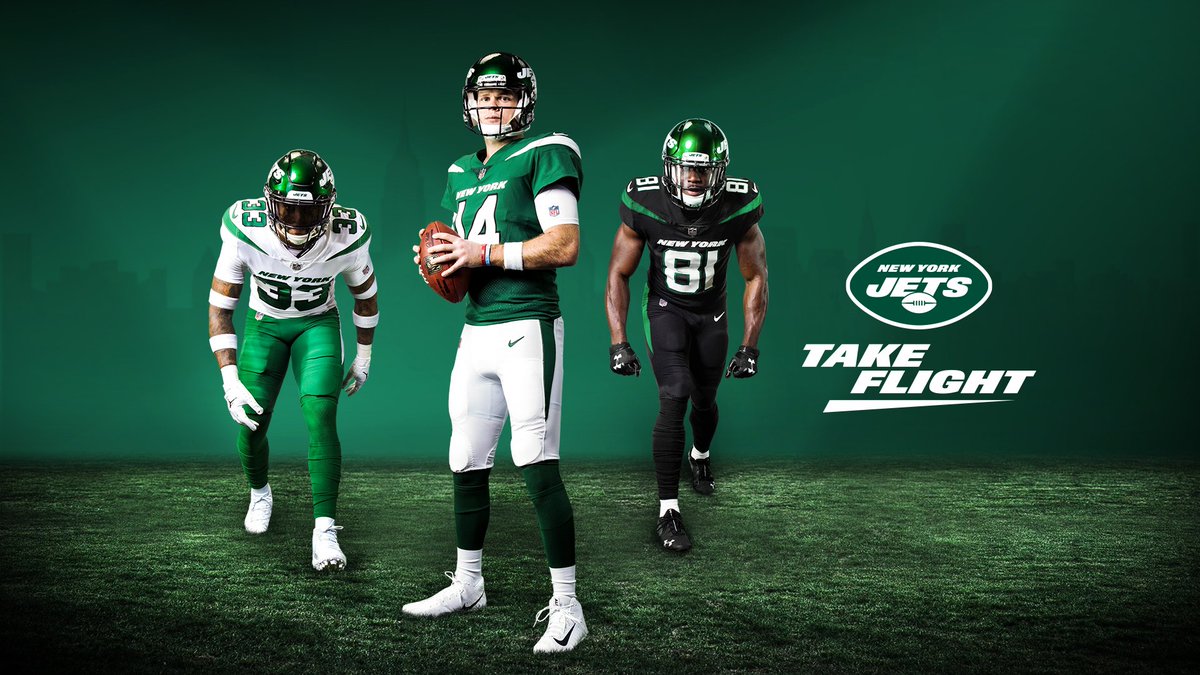 To be honest, 9 times out of 10 I am not a fan of any uniform change. I found myself hating a bunch of the new NBA uniforms that were released through the league's partnership with Nike. Maybe I don't like change, maybe I'll come around… or maybe these uniforms just suck. These look like the 5th option you'd find on Madden if you were creating a franchise with this color scheme, meaning ZERO creativity. I mean I get it if I'm the Jets: new era, new coach, young QB, you want a new identity. But I'm sorry, this just ain't it, chief. Oh, and I'm hearing people saying the Patriots should now change their uniforms, to which I say NO, NO, NO, NOOOOOOOOOOOOO. I'll make it simple: if you bought this jersey, well, get the refund and SELL IT BACK to your local vendor, NOW!
When to Watch: 
September 8
---
The "Who to Watch" series drops every Friday, via Hold My Drink Sports