The 2018 NFL regular season closed with a bang as 25% of the teams in the NFL were in need of a new head coach before the clock hit midnight.  Unfortunately this is nothing new, as multiple coaches are fired by the end of each season, as they do not meet expectations, or their relationship with the team is not good (sometimes both of these things are true).
However, when a new coach enters the building, it brings a fresh start, and a sense of hope.  If the situation is correct, untold amounts of success can ensue, and hopefully, the search for the next head coach will not need to take place for another 10 plus years.  18 of the 24 coaches that were not fired following the 2018 season are first-time NFL head coaches, and this includes the likes of John Harbaugh, Mike Tomlin, Sean Payton, Ron Rivera and Doug Pederson.
Although we see coaches commonly get the ax after a few seasons, several do succeed in their first opportunity, and stay for a long time; it's just hard to judge right when they're hired.
With these rankings, it's not going to be based solely on the coaches themselves.  I will take that into account, but what's equally important is the situation they have around them (roster, front office, owner, etc.).  If you have a situation where after one season, someone in the front office is secretly looking to replace you (see: John Elway), how much faith can you have if you have a setback.  However, if you look at an organization like Pittsburgh that has had only 3 head coaches since 1969, you know that if you can do your job well, you'll be given the tools to succeed (even if you go 7-9 for a season).  Stability is huge, and it takes two to tango.
---
1. Bruce Arians, Tampa Bay Buccaneers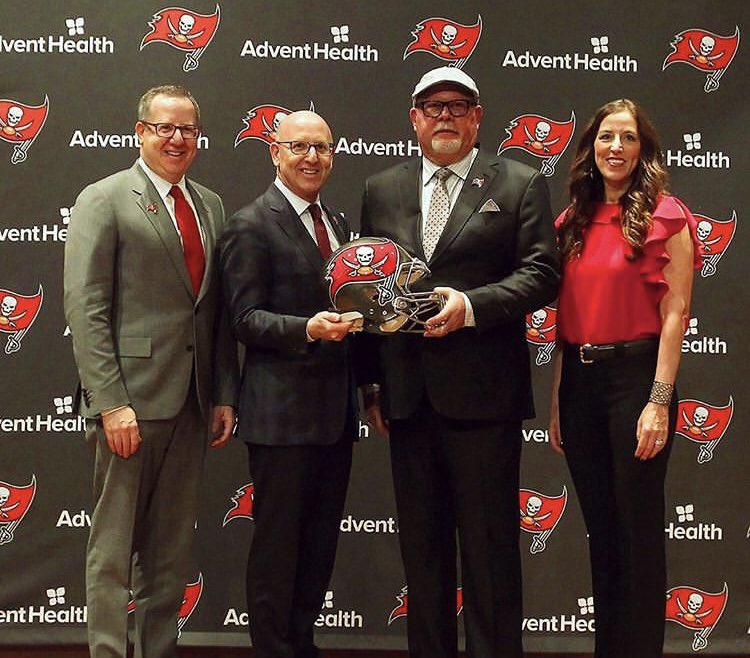 I cannot express enough how much I love this hire.  I think any team that was able to land Arians was going to be making a case for best hire of the offseason, and Tampa Bay, team REALLY in need of a solid head coach, hit a home run.  I think Lovie Smith was unfairly fired in order to keep Dirk Koetter around, so hopefully Arians is given some time.  The first priority is making it work with QB Jameis Winston, and given Arians track record with Carson Palmer, Andrew Luck, Big Ben, and Peyton Manning, there's no better person you could have to want to help the 4-year vet.  At 66, I am not sure how long Arians is destined to hold this job, but make no mistake: he is a good coach.  Tampa Bay has not had the right formula for a long time, but with Arians having a previous working relationship with GM Jason Licht, and a QB who was a number 1 overall pick, and still has something to prove, the pieces are in place to have success.  Tampa Bay is not the most stable organization on this list, but they made the best hire; lets hope they let Arians do his job.
2. Adam Gase, New York Jets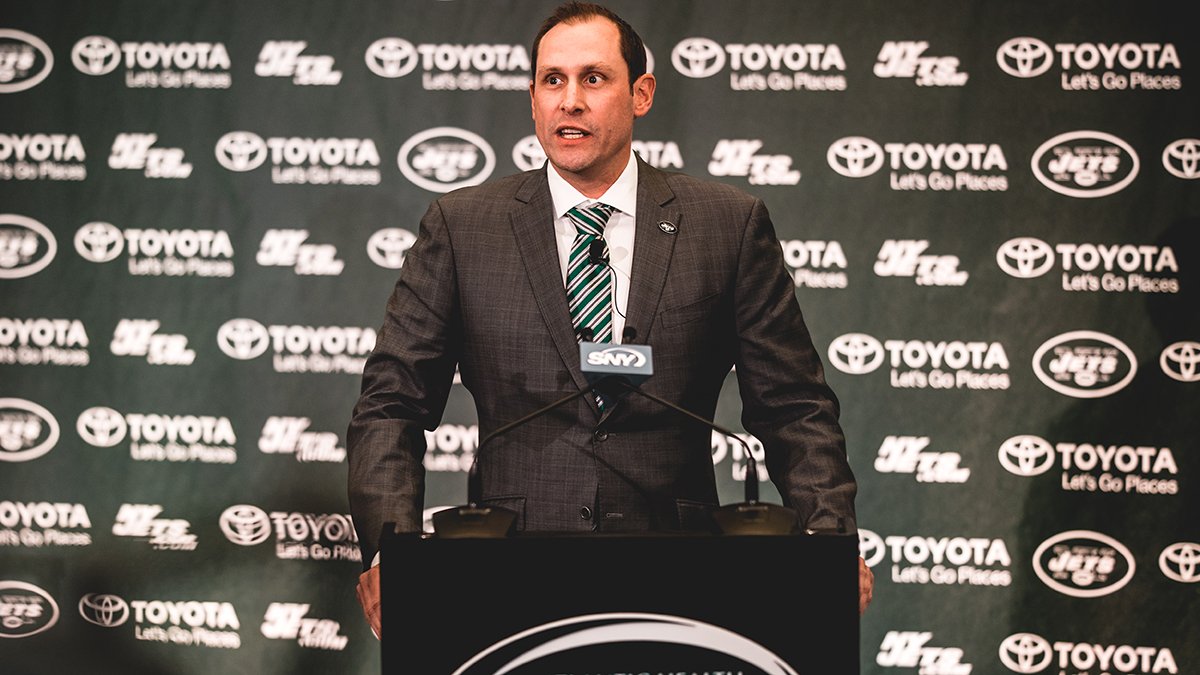 I'd have put Vic Fangio here if I had faith in Denver's front office, but more on that later.  Adam Gase is a prime example of this offseason's trend: hiring a young, offensive-minded coach that can (hopefully) emulate Sean McVay.  Gase worked in Denver from 2009 to 2014, and was the offensive coordinator during Peyton Manning's record breaking 2013 season.  As the head coach of the Miami Dolphins from 2016 to 2018, Gase went 23-25 (not bad!).  He went 10-6 in Year 1, but an injury to Ryan Tannehill derailed their playoff hopes.  Another injury to Tannehill during training camp in 2017 led to Jay Cutler coming out of retirement, and a huge step back.  They did better in 2018, but it was not enough, and Gase and owner Stephen Ross wanted to go different directions.  I feel like Gase gets maybe too much credit for how good Manning was in 2013, but he did help Jay Cutler have the best passer rating of his career in 2015 (92.3), and Tannehill did not look awful with Gase as the HC (he was just never healthy).  With a young QB in Sam Darnold looking like he could be the best QB for the franchise since Joe Namath, the infrastructure is in place to build a perennial winner.  This was a great opening (the third best one in my eyes), and as long as the Jets hired an offensive-minded coach with head coaching experience, it was going to look like a solid hire.  I think Mike McCarthy was better suited for this position, but I am not underestimating Gase.  He might have to convince me, but this is a perfect situation for a second chance, especially for a guy who showed glimpses of what he could be in his first job. If Darnold is the real deal, the Jets might not have to conduct a head coaching search for a LONG time.
3. Vic Fangio, Denver Broncos
This is the equivalent to when Bruce Arians in 2013 and Mike Zimmer in 2014 finally got their shot.  Fangio, 60, has been coaching forever, and he is one hell of a defensive coach.  Denver said they wanted to hire someone who was great on one side of the ball, and that's exactly what they're getting in Fangio.  I think he's more than ready for his chance, and if Denver gives him time and patience, he'll do a really good job.  I'd put him higher, but this needs to be said: since Mike Shanahan was fired in 2008, Denver has had 4 head coaches, as well as one interim head coach.  Originally, it looked like former Broncos coach Gary Kubiack was going to be Fangio's offensive coordinator, but he wanted too much control on offense, dissuading Elway and Fangio from making it happen.  Although I think Kubiack would have been a good addition, I respect the Broncos telling him no; it should be Fangio's staff.  My one worry with Fangio is that he might be made to be the scapegoat.  That is what I believed happened with Vance Joseph, and if Denver does not get solid QB play the next few seasons, they will not get far.  They have pieces on defense with Von Miller and Bradley Chubb, but unless Case Keenum reverts back to the 2017 version of himself, Denver will be in purgatory, and Elway (franchise legend) will look to deflect the blame.  Fangio is a good hire, but priority number one (as it has been since Peyton Manning retired) needs to be finding the right QB to build around, even if it means they have a small role and the defense is the main reason for success.
4. Brian Flores, Miami Dolphins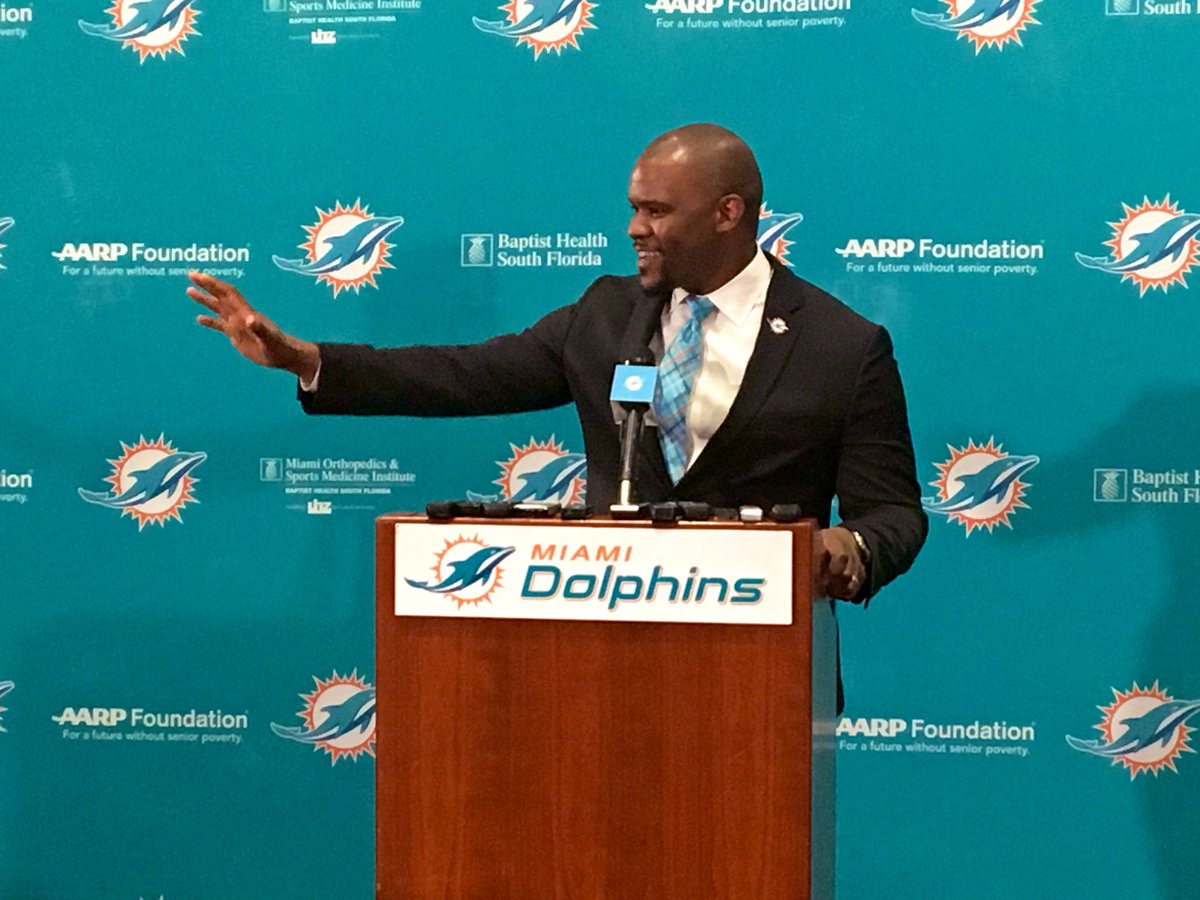 I love Brian Flores. I initially had him at number 5 on this list (written a few weeks ago), but after the Patriots run this postseason, I am sky high on the linebackers coach.  All I'm asking is where was this last season under Patricia!? Maybe the Lions hired the wrong guy.  Anyway, my only hesitation for putting Flores higher (because he is not the fourth most talented coach on this list; he's higher) is Miami's front office, and a 25-year trend of having no patience.  Since Don Shula retired in 1995, the Dolphins have had 10 head coaches (7 full-time, 3 interim).  The longest anyone has coached in that time is Dave Wannstedt, who lasted only 73 games (roughly 4.5 seasons), going 42-31 in that time. Fired in 2004, he is the last Dolphins coach to have a winning percentage above .500 (min. 16 games coached).  Now Flores (37) has been with one organization his entire career in the NFL (coach/scout), having worked with the Patriots since 2004.  One thing I do like about this hire is the fact it was made by Chris Grier, who worked in the Patriots organization for 6 seasons (1994-1999), mainly as a scout.  Although he and Flores never crossed paths in New England, Albert Breer has reported they have gotten to know each other during owners meetings in the offseason, and I cannot stress enough (as you might be noticing) how crucial the relationship between the coach and GM (or whatever their title might be) is; YOU CANNOT SUCCEED WITHOUT IT.  Going back to Flores, I think his development as a Belichick disciple is unique, because unlike his other New England assistants who have gone on to become head coaches, Flores has scouting experience (2004-2007), in addition to 11 seasons of coaching experience (2008-present).  I truly think this gives him the best chance of any of Bill's understudies from New England of becoming the best head coach, as he will understand what it takes to evaluate talent, as well as coaching said talent (which he has done in many different roles).  In terms of first-time head coaches, outside of Fanigio, Flores will be the most ready for the job, but I am only holding him back because of Miami's unstable organization.  However, if they allow Flores to see this rebuild (and they are rebuilding folks) through, and he is able to get his hands on the next franchise QB (easier said than done), he could easily be Miami's best coach since Shula… but he needs time (at least 3 seasons) to start turning the culture in Miami around… lets hope Miami reverses course and gives it to him.
5. Matt LeFleur, Green Bay Packers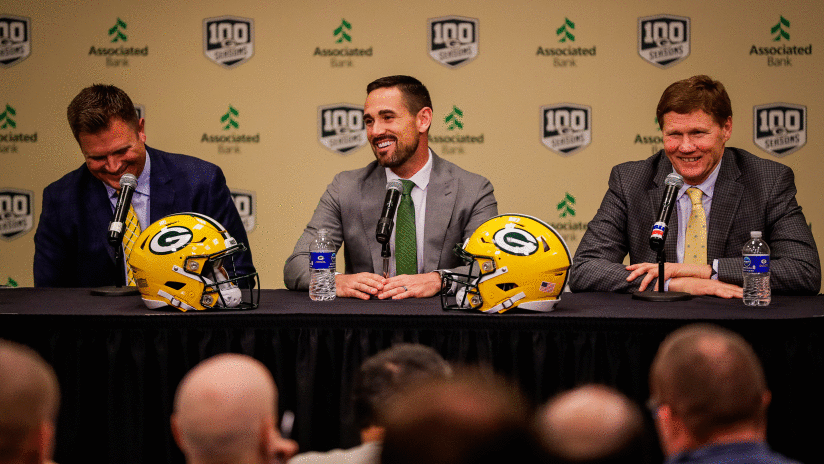 If you're asking Michael Felger about this hire, then he'd probably rank it at the bottom of this list, but I think he's overreacting.  Going back to the beginning of Brett Favre's career in Green Bay in 1992, the Packers have had 4 head coaches, as well as one interim head coach (note the difference between this and Denver).  Between 1992 and 2016, the Packers only finished below .500 twice, and one of those seasons (2008) was Aaron Rodgers first season as a starter.  The stability of Green Bay, and oh yeah, Aaron Rodgers, makes this a great landing.  There's a few different names Green Bay could've hired that would have led to a higher spot on my list, but LaFleur was a bit of an unknown.  LaFleur was the Rams OC in 2017, and the QBs coach in Atlanta in 2015-2016, so he's worked with THE Sean McVay, and also played a role in Matt Ryan winning an MVP in 2016.  He also worked with RG3 in 2012-2013 (QBs coach).  Of the first-time offensive-minded head coaches, I think LaFleur is actually the best one to be hired.  Now he was not as good with Tennessee in 2018 as their OC as he was his previous two spots, but Marcus Mariota's health did not help him.  Having Aaron Rodgers makes your life very easy, but the key here (as it will be for Freddie Kitchens and Kliff Kingsbury) will be assembling a well-rounded staff (you be the judge on if this is good).  It has been said Green Bay needed a new voice in the room, and here it is.  If Rodgers can take constructive criticism and make this a working relationship like the one Tom Brady and Josh McDaniels have, he could end his career with another Lombardi.  Another reason I don't have LaFleur another spot or two higher: I'm not sure if Rodgers will repsect him.  If he does, LaFleur could be a great hire; if not, then 2018 will be a preview for the rest of Rodgers' career.
6. Freddie Kitchens, Cleveland Browns
I'm torn on this one.  Baker Mayfield played much better with Kitchens as his OC during the second half of 2018, and that relationship is key to any future success.  As is the case with the Jets, the Browns have loads of cap space, and having been bad for awhile, they have drafted good players on both sides of the ball.  There's not lots of holes with this team, and having gone 7-8-1 last season, they're on the rise.  However… promoting from within does not typically end well, even if the coach had success as an assistant.
Now I remember Koetter and McAdoo doing bad, but man, Jason Lisk of The Big Lead painted a GRIM picture.  Now Mike Martz, Bill Callahan, and Jim Caldwell reached the Super Bowl after they were promoted (Martz in Year 2, Callahan and Caldwell in Year 1), but otherwise, no coach here saw any long-term success.  Past performance does not dictate future outcomes, but if Kitchens is looking at this list, I think he'd be a bit worried.  The only reason I'm not more worried is that Baker Mayfield is the real deal, and he and Kitchens worked well together this past season; that alone should buy Kitchens some time.  Kitchens has done a good job assembling a staff thus far, including tabbing former Cardinals HC Steve Wilks as his DC; having a strong staff will be crucial for his success early on.  Cleveland is really in good shape to succeed for the next decade, but this is a reach, and if I were the Browns, I would have preferred a coach with a better track record and head coaching experience.  This is nothing against Kitchens (he's a good coach), but I just worry the expectations might become too high, and too quickly.  Kitchens is a good guy, but I don't think this the right marriage at this time.
7. Zac Taylor, Cincinnati Bengals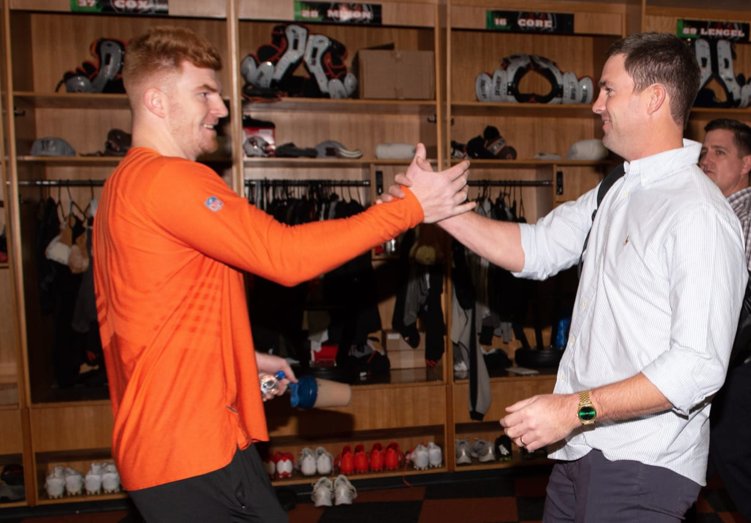 Cincinnati is a weird franchise.  If we're being honest, Zac Taylor could end up holding this job for 10 years, even if he's got a winning percentage of .430.  I respect that Cincinnati made an outside hire, but Taylor (35) is someone I do not think is ready for THIS job.  The theme of this offseason seems to be hiring coaching based on potential, but you need a lot of alignment on that vision for it to work.  Taylor has coordinating experience (a month with the Dolphins in 2015, and the 2016 season with the Cincinnati Bearcats), but I worry this is too big of a jump with a team that won't give him the resources he needs.  Having Andy Dalton will help, but Mike Brown is the worst owner and GM in football, and the last time he hired a coach this young (even younger actually, he made Don Shula's son, Dave, the head coach at the age of 32 in 1992), the Bengals went 19-52 in 4+ seasons.  Marvin Lewis had over 20 years of coaching experience, including being the defensive coordinator for the 2000 Baltimore Ravens, under his belt before coming to Cincinnati, and having a lot of control of the team was probably the reason they were actually decent most years.  My point: Taylor is getting put into a bad position for a first time head coach, and if he succeeds, I promise you it will take three times more work than any other coach on this list will have to put in, and he will deserve all the credit and praise that comes with it.  If he fails, he will be free, get another chance with a more competent organization, and be better off for it.
8. Kliff Kingsbury, Arizona Cardinals
Awful move. A-W-F-U-L move! Listen, if Kliff Kingsbury and Josh Rosen go off and win 6 Super Bowls the next 15 years, feel free to come find me and show me this analysis, but it's not happening.  Kliff Kingsbury will not be coaching the Arizona Cardinals by 2023.  I'll be nice and give him 4 seasons, but that's it.  He was 35-40 at Texas Tech, a job he was FIRED from.  He's seen as an up and comer because of his work with Johnny Manziel, Baker Mayfield, and Patrick Mahomes, but lets take a step back.  Kliff coached walk-on Baker Mayfield in 2013, then would not grant him a scholarship after a season, basically telling him to leave (even though he did pretty well).  He ACTUALLY chose something called Davis Webb over BAKER MAYFIELD.  You know how that was made to look like a good call? A freshman by the name of Patrick Mahomes came in and started balling out.  He also worked at Houston for a few years, where he was the co-offensive coordinator for 2 seasons, the last of which Case Keenum (probably the greatest statistical QB in the history of college football) was a fifth-year senior.  Kliff did not make these QBs, and he's lucky Mahomes came around, because not keeping Baker could have gotten him fired years earlier.  He's not ready for this stage, plain and simple.  Everyone wants the next Sean McVay so bad, the Cardinals literally forced a paragraph in their statement about hiring Kingsbury where they exaggerated his friendship with the Rams coach.  I think Kliff would have been better suited as an OC in the NFL for a few seasons – he is still a decent offensive mind – but he benefited from a high demand (and low supply) of young offensive-minded coaches.  Arizona will regret this hire.
---
Follow Nick on Twitter (@Nick_Collins14)